In the first days of the invasion of Ukraine, ROMEO [gay dating site] launched the "Shelter for Ukraine" GROUP, which has connected Ukrainians to people all around the world who can offer help.
After one week the group now has almost 10,000 members and about 3,000 offers for accommodation have been made.
The very first post came from Lesha, one of our ROMEOs from Ukraine. When the invasion of Ukraine started Lesha (26)and his boyfriend Artur lived a normal life near the city of Vasilievka in the South-East of the country. But on February 24th, their lives changed completely with the start of the invasion of Ukraine.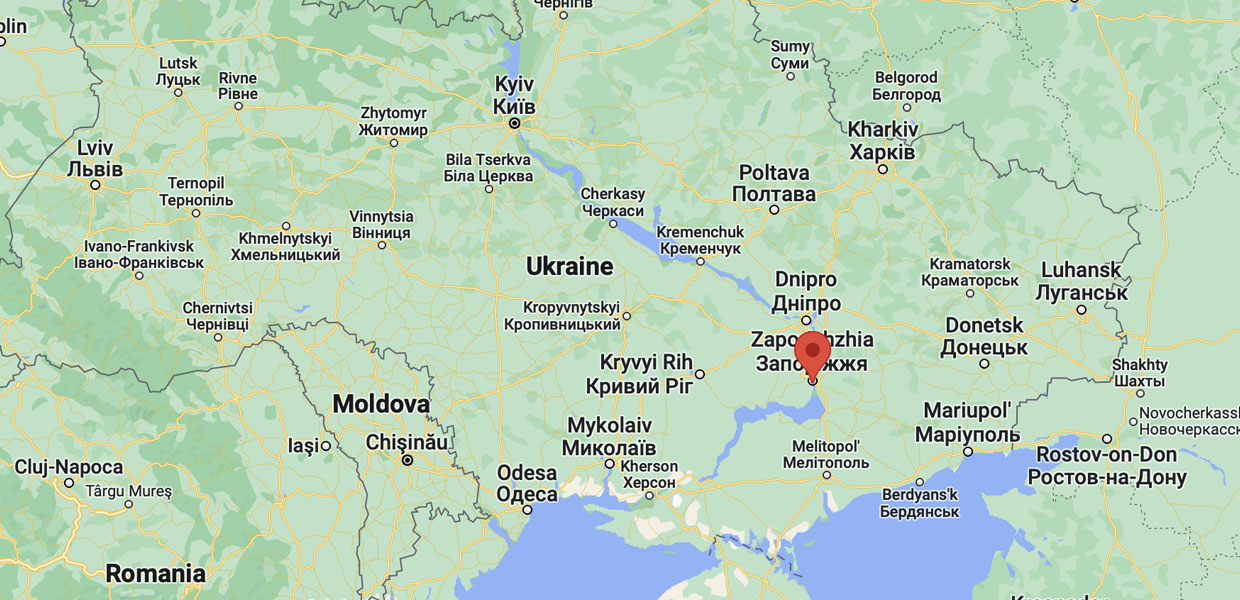 In the beginning of the invasion the two ROMEOS hid in a basement of their house for a few long days and nights accompanied by Artur's mom and his two younger siblings, not to forget their two dogs. When we read Lesha's post in our group, we were very moved and contacted him right away to check how they are doing and if there is anything we can do. In these talks Lesha mentioned that he writes a diary about their days and together we came to the conclusion that Lesha's and Artur's story is a story our Community needs to read – or to say in it Lesha's words: "Let the whole world find out. This is just one miserable classic story of two guys, a woman, two children, two dogs."
Instead of writing a blog post and summarizing their stories in our words we decided to use excerpts from Lesha's diary including a few pictures from their long journey. The story of Lesha and Artur is so moving and so eventful that only their own words can convey the drama of their story.
We will continue to follow their journey and report on their progress on a regular base.
Thursday, February 24th 2022 – 13:33
"Guys, from today there is a war. Thanks to some of you for the kind words of support!!!! It's scary and panic sets in."
Friday, February 25th 2022 – 09:14
"Artur hasn't eaten almost anything for several days, very strong nerves, they don't let him out of Ukraine and mobilization is taking place…"
Saturday, February 26th 2022 – 07:53
"Good morning guys. We wanted to sleep at home today, but it was scary because the sounds were heard too well shells therefore had to stay in the basement. I don't know what's next, but so far they have banned departure and announced a general mobilization, for now we are waiting, I don't know what, but we are waiting."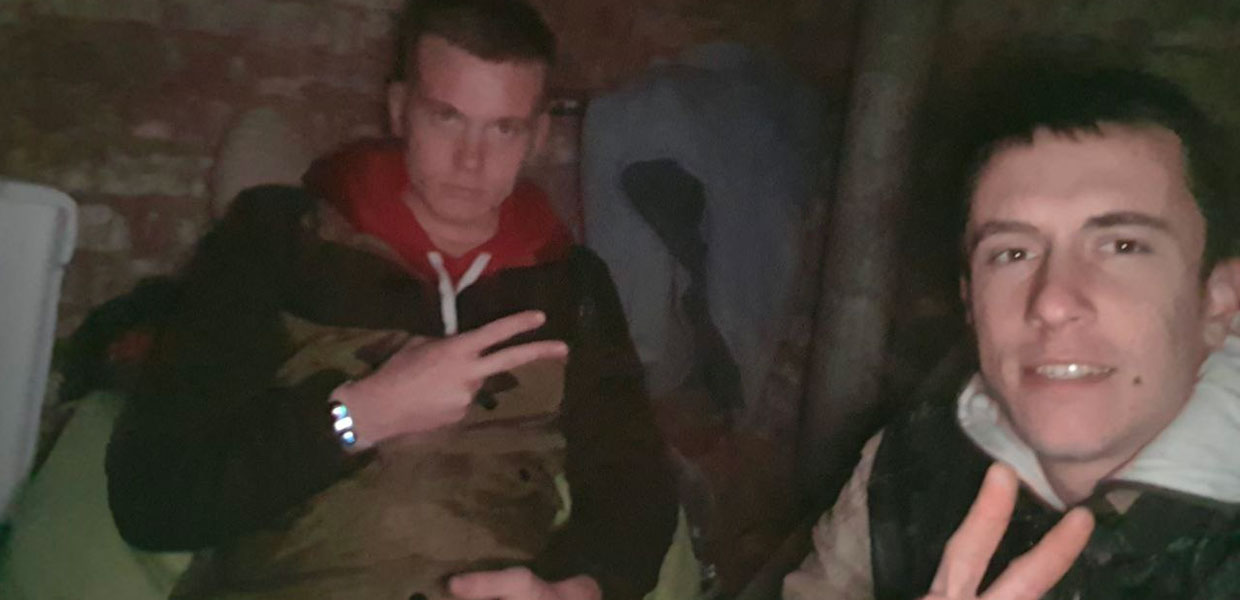 11:27
"A little spring to you from our garden :)"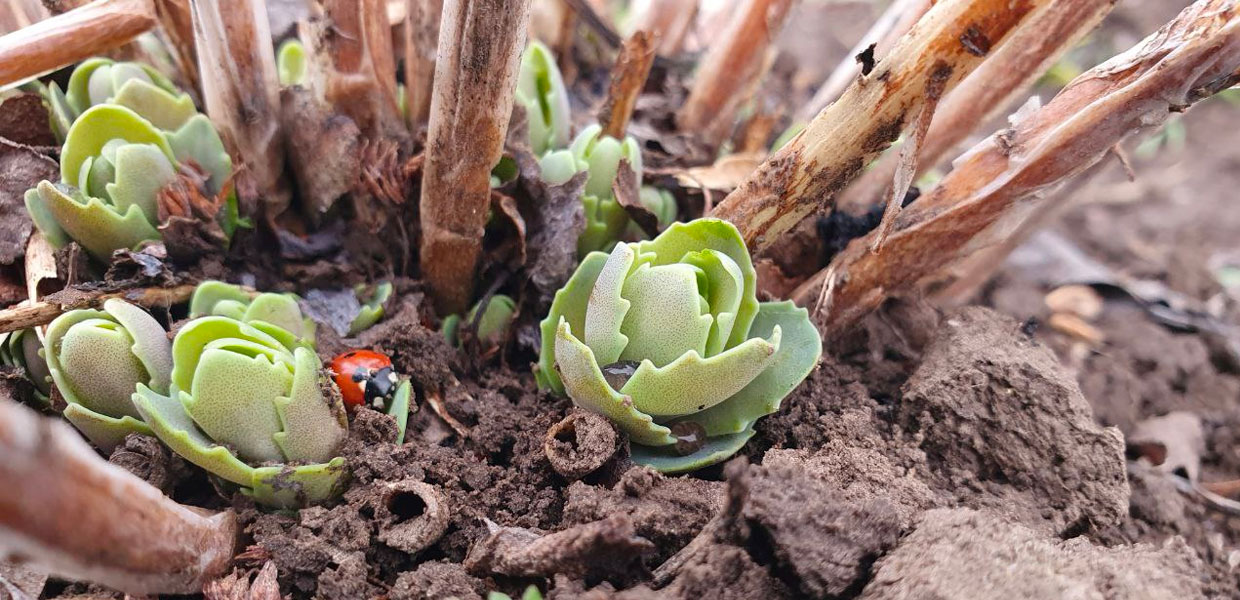 16:12
"The situation is this, one and a half kilometers from us our military. They fired bombs at the enemy several times, and now we hear retaliatory strikes. I went out to film and go back. Now we're back in the basement, here I think we're as safe as possible."
21:09
"Guys, we spent the whole day in the basement, we no longer have the strength to sit there, we were very tired and cold. Now the stove is kindled at home, and we go to sleep in our bed. Artur called his mother in Zaporozhye, there the situation is much worse, and we decided for the sake of his younger brother and sister to take them to us. Tomorrow we will think about how to do this because we are separated by about 70 kilometers."
Sunday, February 27th 2022 – 06:14
"Woke up from an explosion nearby, again to the basement, Arthur did not sleep all night and was afraid to fall asleep, we heard explosions 4 times during the night, but I didn't want to go to the basement, but now it was too close to stay home… The children with Arthur's mother will soon be with us, there weren't options for how to get here and we had to hire a carrier. In Zaporozhye it is now very dangerous as in many cities of the Zaporozhye region. When will this good morning end?"
12:12
"Russian troops near our house, it is not clear who is shooting, but it is within a radius of 5-10 kilometers.
I managed to quickly go to the city and return home with the help of a taxi. I spent all the money that I had, but I bought a lot of things, as much as possible because the supermarket shelves are almost empty."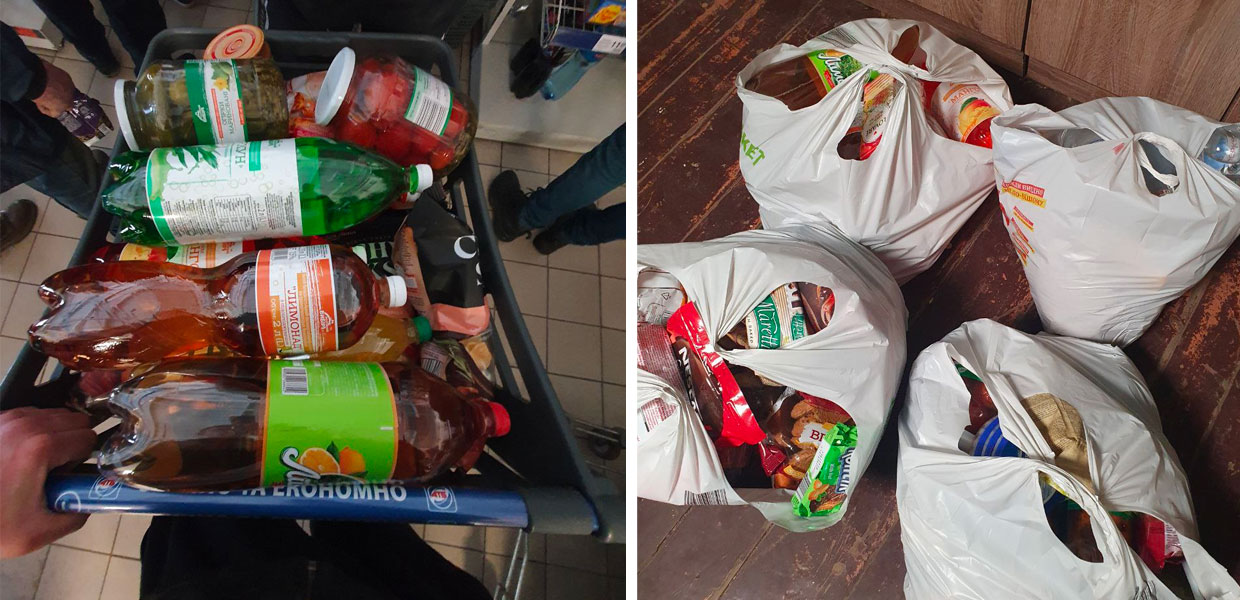 14:20
"Even more often and closer the sounds of shots. It had just been so close that the children were frightened and started crying, things were falling from the ceiling in the basement. I think these were Russian hits in the city next to us. It was the worst thing ever in the last days."
19:27
"I see how the sky sparkles on the horizon from the side where explosions are heard. Guys this is scary. It is very far from us, I think 20-30 kilometers, but damn it is visible and audible. And it's scary. Why does this old guy [Putin] do not let us Ukrainians enjoy our Ukrainian sky!!! We don't need release!!! we are free!!!"
Monday, February 28th 2022 – 08:47
"So far everything is calm here and this is good – we can do our "homework". For example, firewood is already empty for today, and now we can finally let the dogs out of the aviary for a walk."
11:13
"Just got a call from a man who knows where we live, said that three strangers went towards our house, asked to check the area because there could be saboteurs, or marauders, or a Russian soldier. We split up. Arthur with a bat remained to guard the children, and I went to check the territory around our house with an air gun, but there was no one. From now on, we are ready and willing to protect our home and our family, at least as much as possible."
19:19
"God grant that this war would be the beginning of a new, more prosperous world for the Ukrainians. If we stand, it will be a new life."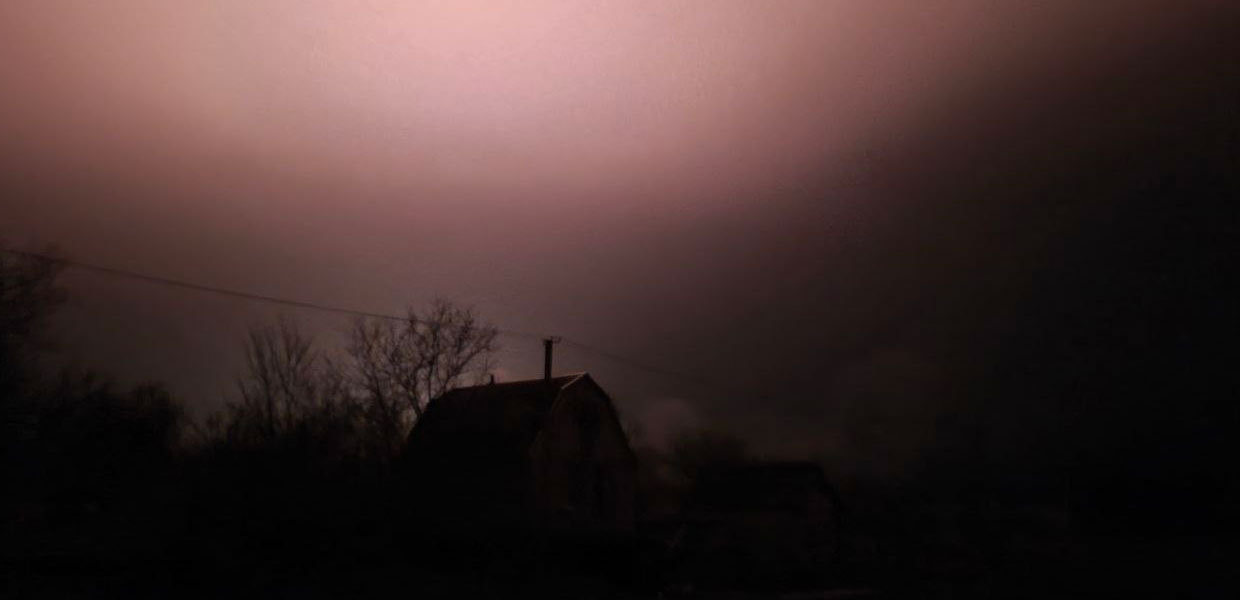 Tuesday, March 1st 2022 – 07:32
"Guys, it was the most terrible night! The explosions made it light as if during the day… the sounds of bombs and not only large-caliber weapons, but also the sounds of a machine gun nearby… it was all very scary and still lasts. I had a couple of hours of sleep and those are very heavy… I don't know with what strength today will pass, but you need to stand, hold on and survive!!!"
10:57
"Guys, we are almost a day without wi-fi. There was an explosion near the house, within half a kilometer of us. There is no more electricity, I don't know for a long time or not, but now it is everywhere, not only in our house, but also in the city closest to us. Mobile internet is not working well. We connected a car battery with one small solar panel. Now we can charge our phones. It is very scary now. How will it go on and how the will the night pass?
Appreciate your peaceful sky and enjoy every free sunny day! Every hug and kiss from a loved one. As I understand it, it can end at any moment. Appreciate it. We love you!"
"1 kilometer from our house"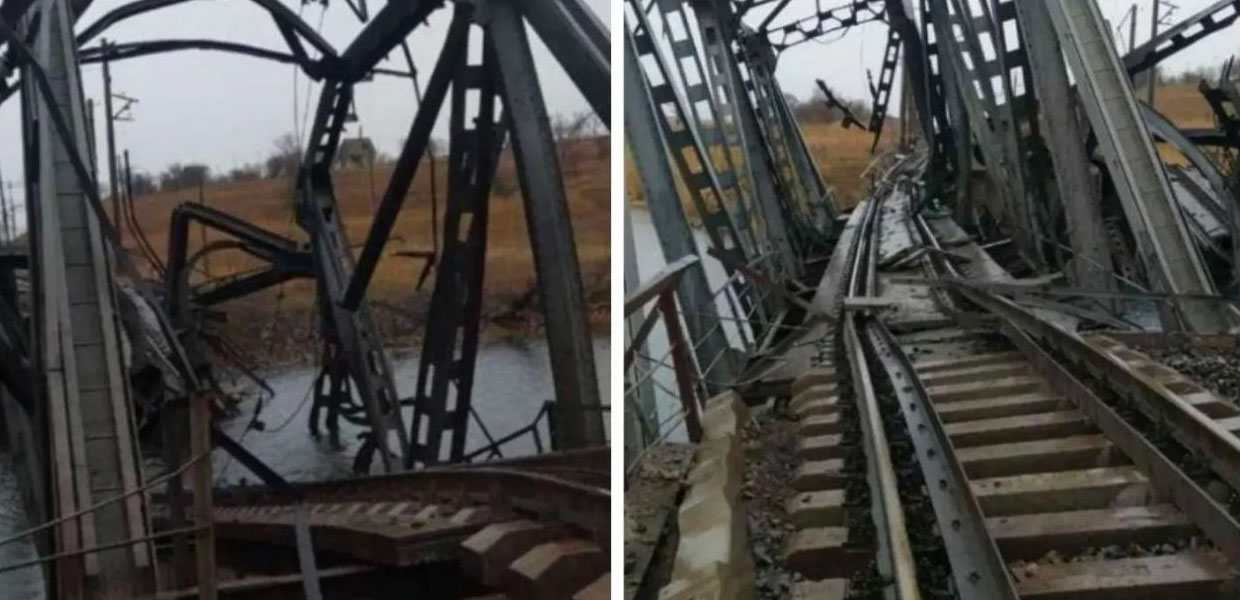 Wednesday, March 2nd 2022 – 07:12
"Good morning guys, we had a quiet night, but in the morning, they began to shoot, and woke up from the shots nearby. Butwe are still alive and we were able to sleep a little – meaning not everything is so bad! March 2 for us is a special day, exactly 4 years ago on the second March I was visiting Arthur, we were already familiar with one and a half weeks, because for the first time we saw on February 20th. And on the second March I suggested that he become my boyfriend and he immediately agreed. It is not forgotten. If at least someone knew how much shit we passed over these 4 years, for all 10 years I think it seems to me. So in the future there must be more happiness and less negative. Arthur, my beloved man, I love you and I know that you love me! We will pass and this shit what is happening now and everything will be fine with us !!! Congratulations on the anniversary of the 4 year relationship!"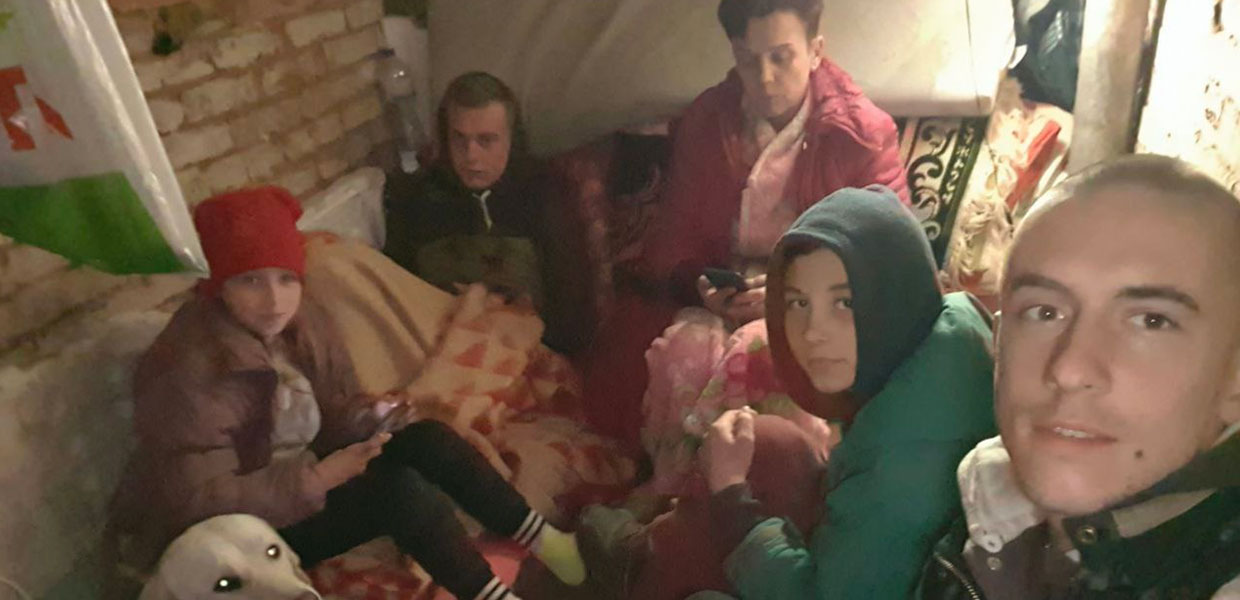 08:37
"Very scary now. Everything is shaking in the basement. Several shells fell somewhere nearby. You can hear the automatic burst of shots, the battle is somewhere nearby. It's very, very scary… now for me too. I don't know what will happen next…"
09:04
"They are close, closer and closer. Guys, I don't know if I'll be here again or not. Arthur I love you, and let it be known. Appreciate things which you have…"
11:04
"We are alive guys! it's been quiet for about 10 minutes. I went out to check there were no shells within a radius of 200 meters. Windows were blown out in some neighboring houses. It's crazy. The city, which is a couple of kilometers from our house, the city of Vasilievka, is half destroyed. But we are still alive."
Thursday, March 3rd 2022 – 06:10
"Fucked up! – Went upstairs to the toilet in the morning, quickly ran to the basement, that's what I found near the entrance to the basement. A fragment from a projectile, it seems to be bursting in the air, or landed somewhere very close and it flew. I'm in a panic now I can't think normally and it's too dangerous to go check around the house."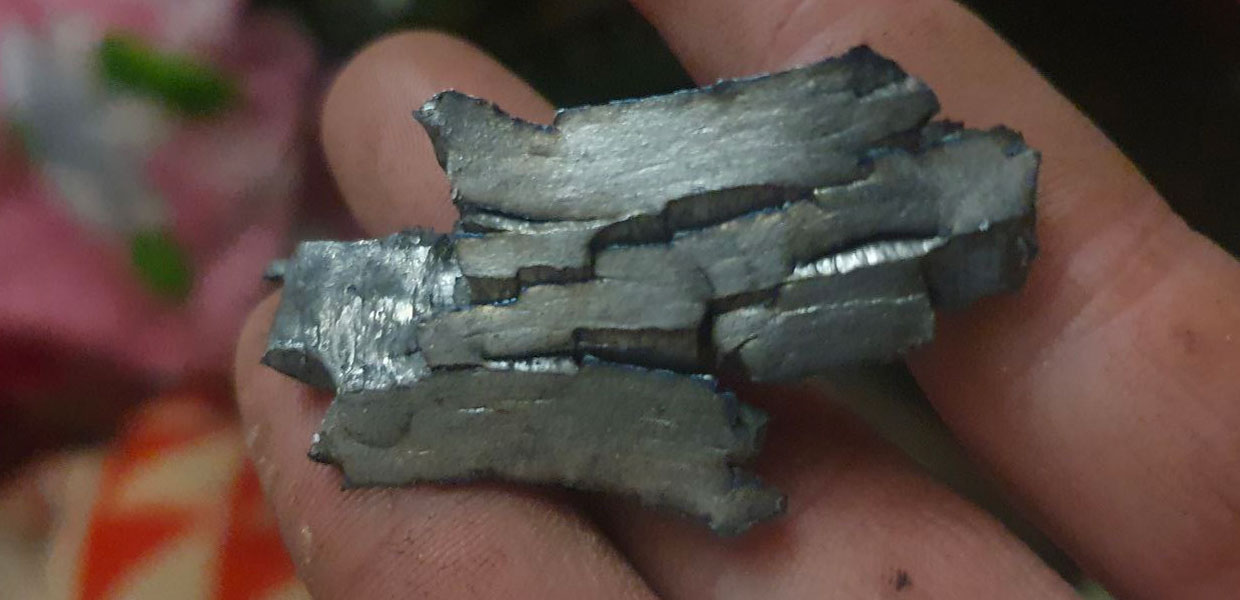 08:26
"I don't give a fuck, I'm very nervous right now. We decided to cook meat on fire. haven't had good food for several days."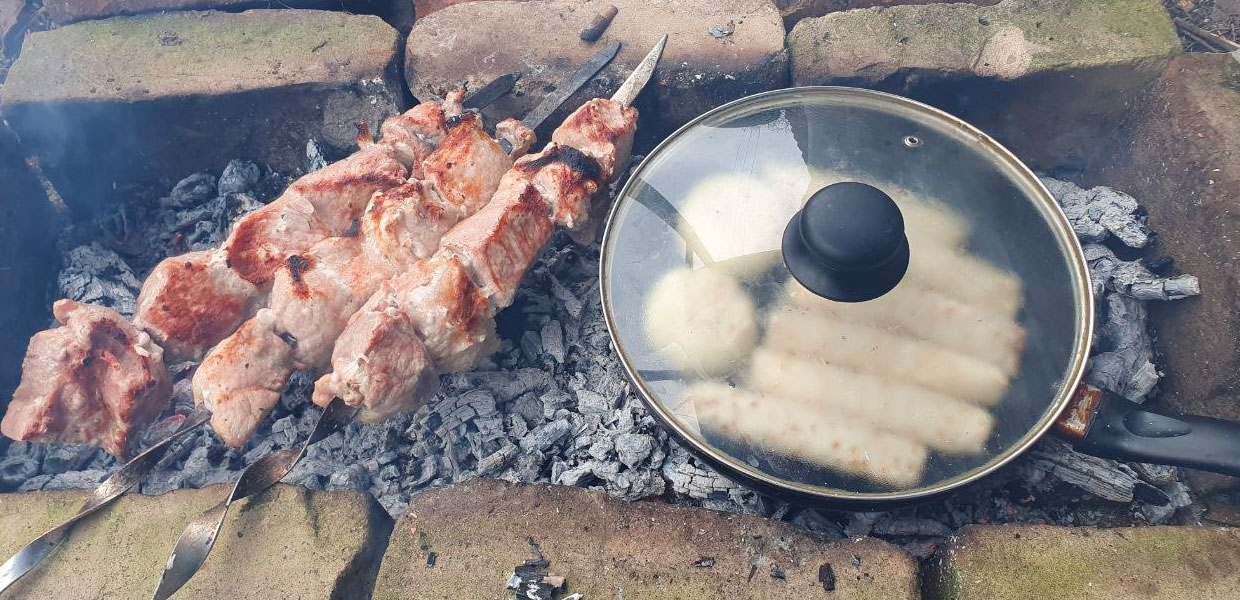 17:11
"We now have a serious discussion about what would be possible to collect all close people who want to leave, hire a large car and go closer to the border, and then act in terms of the situation. But so far we do not know how to do it. There are a lot of thoughts, but also hire a car for almost one and a half thousand kilometers it can be very expensive. I do not know how we will decide in the end. So far, this is just thoughts and conversations."
Friday, March 4th 2022 – 09:11
"The night was almost completely sleepless. The house in the pictures is destroyed and it is 200 meters from our house. We decided to leave and are now trying to figure out how to do it. We have two tasks before us, the first is to reach the border, the second is to pass the border. But so far these are only thoughts. I found out from some people who tried to leave for Lviv from the Donetsk region, they offered $ 1000 and no one took them, but we don't have that kind of money, so it's more likely that we will still stay here because we simply won't find a car to leave. But I'm not sure yet, now I don't know what will happen in 1-2 hours, not to mention tomorrow, it's getting worse and harder every day!"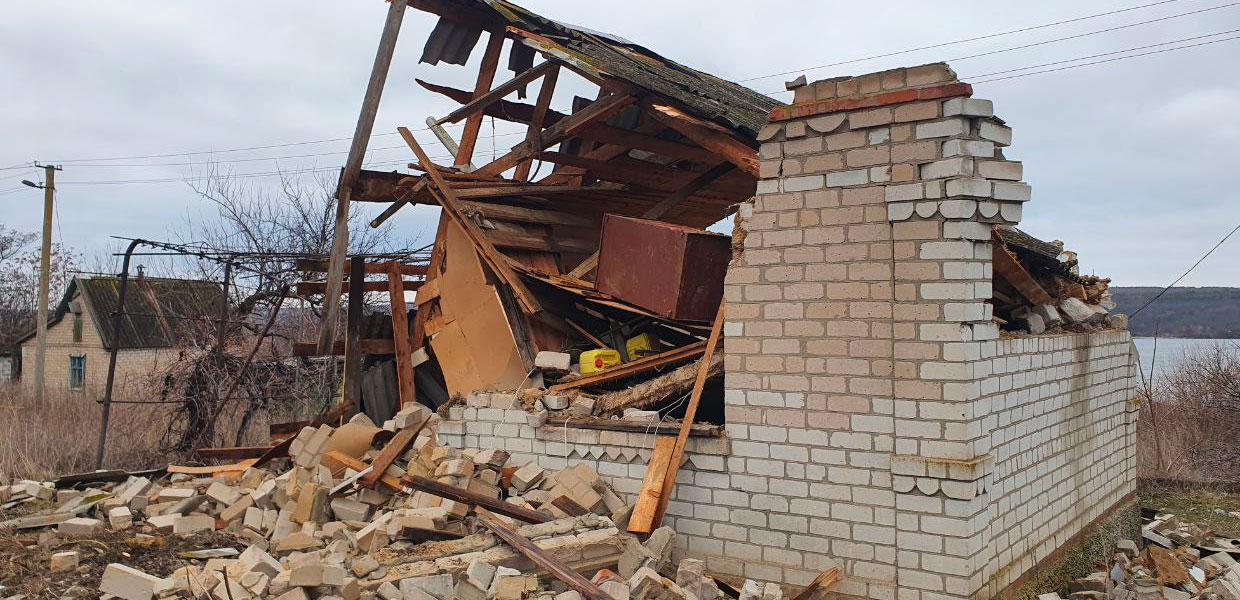 14:42
"My friends, we have been talking about what to do, we want to leave, but there are several reasons to stay. Firstly, it is very dangerous to leave, and the road to the border is too long and difficult. Secondly, it can be very expensive, we still do not have such money. Thirdly, we are too many and with the two dogs it makes it more complicated to get to the border. We strengthened the basement ceiling, put cement and sand, set the sink to wash our hands and dishes next to the basement right in the barn, organized a small kitchen here, because every hour we spend more time in basement and less time on the street."
Saturday, March 5th 2022 – 16:59
"Мы ещё живы, других новостей нет." [We are still alive, there is no other news.]
Sunday, March 6th 2022 – 14:08
"6 days without electricity and water supply (water gives a pump with a capacity, and the pump does not work without electricity) and 7 days without the Internet. Fully fucked. We are all very frozen, exhausted, all cough – I think it is because of the dampness in the basement. I'm just depressed and I do not know what to do.
There is a spring a few hundred meters from us with very hard and not tasty water, but it is there, so we don't have to worry about drinking water."
18:19
"The guys were quiet today and we were able to cook dinner on the stove, fried dumplings. Now we are back in the basement because after everything we have seen, it is scary to sleep at home. Tomorrow morning, if it's quiet, we cook the meat on the fire. The dry ration is almost over, gingerbread cookies and so on are almost over, I think there are a couple of days left. There is 4-5 days of meat left if we save, but we need to use it in the next two days or it will go bad. The rest of the food, like pasta porridge, was left for at least a week. I really look forward to when the electricity is turned on in Vasilievka so that we can go and buy the necessary food, medicines and cigarettes."
Monday, March 7th 2022 – 06:27
"The first quiet morning and we drink tea near the basement and not in the basement. It is very cold, a light frost, but the silence pleases. Perhaps this morning can be called a good morning, as far as it is possible in the situation as a whole."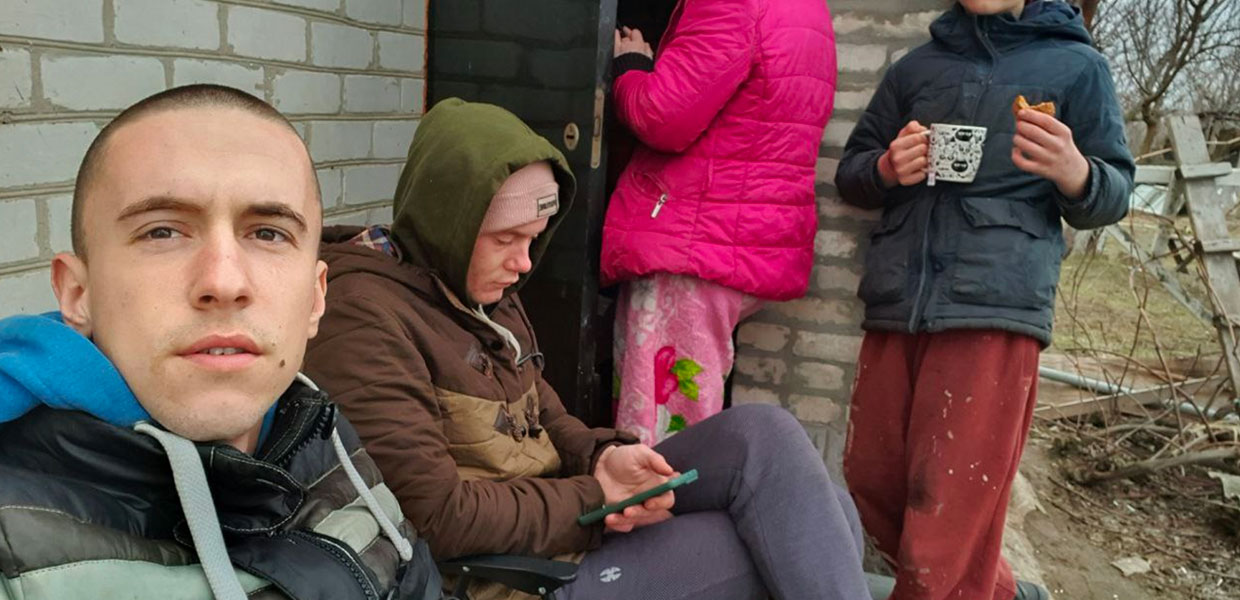 07:35
"We went into the house to kindle the stove and warm ourselves because it was cold outside. We are thinking about escaping closer to the border. No idea how to get there right now. I'm trying to find transport here to get closer to the border, but so far it's not working, I don't have enough time and the Internet is too bad…"
11:15
"Сейчас мысли снова что бы попытаться уехать пока тихо. р
Ребята я в большом заблуждение. Очень тяжело сделать этот шаг и уйти в неизвестность и все бросить что делал два года с любимым человеком, любимое место. Блять я не знаю что делать"
[Now thoughts again of trying to leave while it's quiet. Guys, I am in a big delusion. It's very hard to take that step and go into the unknown and leave everything you've been doing for two years with the person you love, the place you love. Fuck, I don't know what to do.]
20:15
"Guys, oh my god, now I'm going to try to tell you what's going on today… this is crazy."
20:28
"We bought a car from a person who urgently needed money, we bought it right away, all the money that I had, everything that we collected and Arthur's mother added her savings too. It all happened because the person was nearby and he was selling this car immediately. Yes, it is in poor condition, but today we drove with it from Vasilyevka, Zaporozhye region, to the city of Dnepr. Tomorrow we are going to pick up my brother there. We want to try to get to western Ukraine, our goal is to stop in a safe place, somewhere in the Carpathians or in Uzhgorod. Then come up with a plan for how Arthur and I can also cross the border. Artur's mother is afraid to go further abroad with her children because she has never traveled outside Ukraine. There is almost no more money left, we left it for tomorrow, for gasoline and somewhere to find an overnight stay in Kropyvnytsky presumably. It is very crowded to ride in such a small car, 4 adults, 2 children, 2 large dogs, and the most necessary and most important things. I pray that tomorrow will go according to plan, tomorrow night will be safe and we will be able to rent a place to live where we can stay with the dogs. My friends, I'm scared, I still can't realize that we left everything. This road from Vasilyevka to Zaporozhye was like in a movie about the apocalypse… Burnt broken cars, a checkpoint every 10 kilometers, it's just awful… there were almost no cars passing by. Guys, I'm very scared and I'm afraid of what will happen next."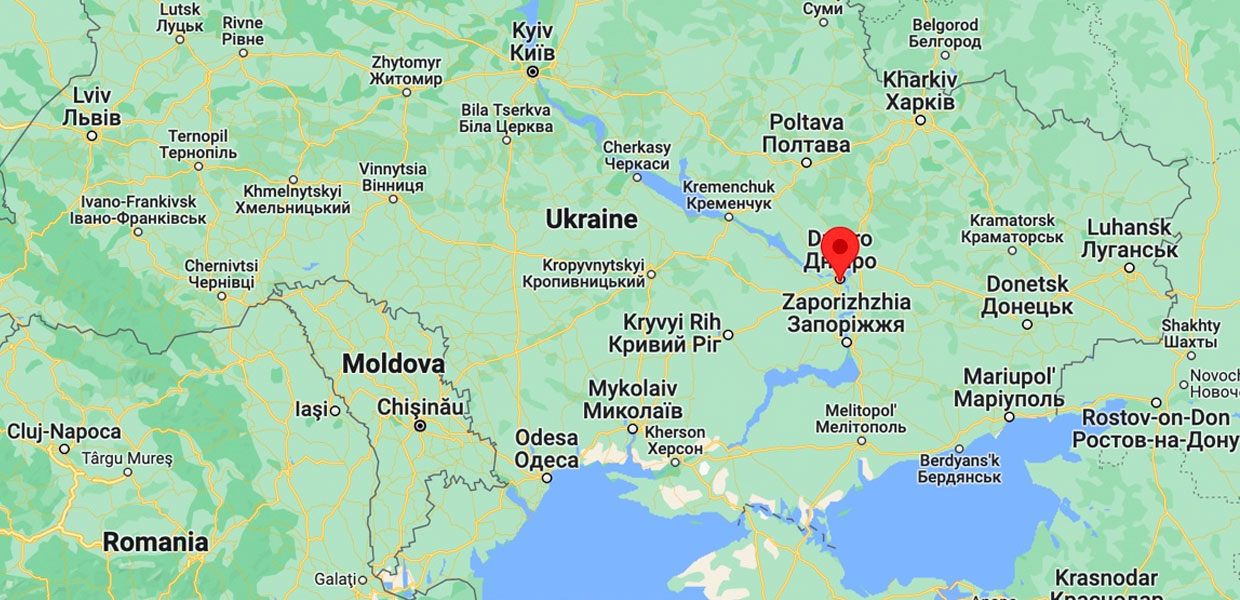 21:51
"No sleep, there is fear about the near future. Tears in my eyes because we left our home. I don't know what's next, just fear of tomorrow, fear of the future."
Tuesday, March 8th 2022 – 06:17
"The goal for today is to drive further than Kropyvnytskyi and rent a safe place to sleep. Good morning, and have a good day!!"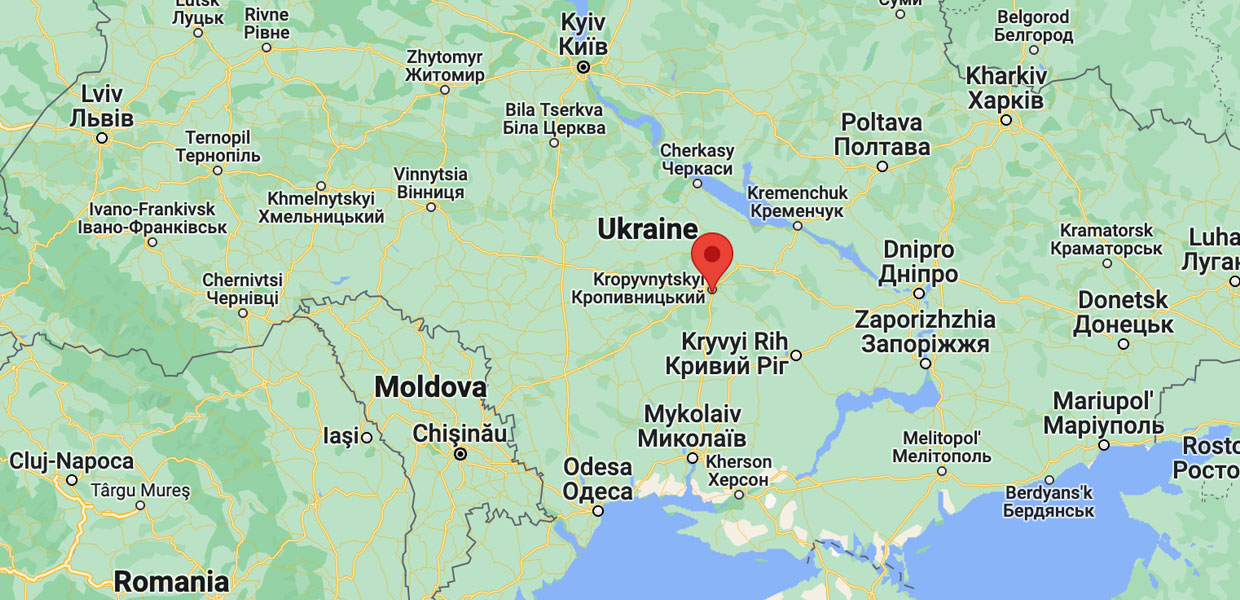 20:02
"My friends, we have successfully passed today's path! We left too late due to some problems in the morning. But it's okay, we're moving slowly but surely. The only thing we had today was about 50 kilometers to Kropyvnytskyi, we were driving on a good road at about 80 kilometers per hour, and there were problems with the bridge so we had to make a detour, an additional about 100 kilometers on a terrible road. After arriving in the city, we searched the internet to rent a place to sleep, but everything is fully booked and some people just make the price 2-3 times higher. It is sad and I am ashamed of people. BUT we found a woman who gave us a place for free, but we are going to leave her money, because she cooked food for us and we need to help them so that they can help the next people like us as well. Now we have to go to bed early because tomorrow is a big goal, we want to get to Khmelnitsky. Very heavy traffic, the car is very small, 4 adults 2 children and 2 dogs, but it's better than nothing. Thanks to everyone who wrote and asked where we are and how we are. Thanks to those of you who have become a very close person to us !!!! Good night for you, and now for us too good night!!!!"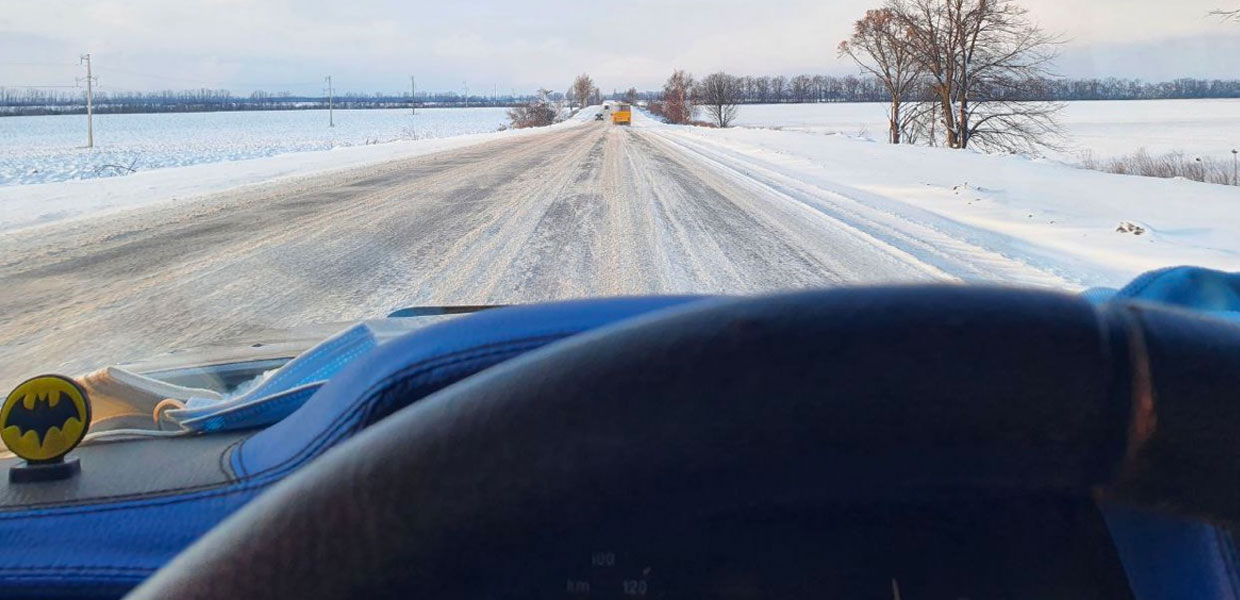 To be continued…